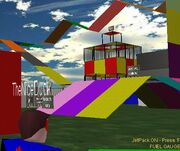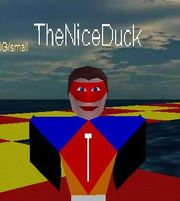 TheNiceDuck is most known for his colourfull games. He is one of the top racers and has won "The Race Choice". He is very known in The ChallengeYou Communtiy, but his activity hasn't been to big lately. His phrase "Quack" signalises that he has come. TheNiceDuck is often called "Ducky" and he is known for his funny commentaries.
He is most known for Fun Carnival, and "Kings Quest Series". TheNiceDuck is also a Beta Tester and
he was one of the ones who beta tested MultiPlayer.
Ad blocker interference detected!
Wikia is a free-to-use site that makes money from advertising. We have a modified experience for viewers using ad blockers

Wikia is not accessible if you've made further modifications. Remove the custom ad blocker rule(s) and the page will load as expected.