Pillar jumper was a
ChallengeYou's Choice
winner. It was created by Pokemvp. It has passed 300 plays, so it is considered a "Popular Game" listed on the Home page of
ChallengeYou
.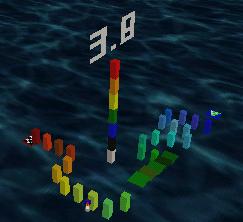 It currently has 526 plays.
It was to celebrate the release of the new pillar resizing and colouring, "Pillars are now jumpable?!?!?" he fist said to himself after the CY version 3.8 release... Hmmm, maybe I should make a game where you jump on pillars! And ergo, Pillar Jumper. (Originally called V 3 8 Pillar Jumping.)
Ad blocker interference detected!
Wikia is a free-to-use site that makes money from advertising. We have a modified experience for viewers using ad blockers

Wikia is not accessible if you've made further modifications. Remove the custom ad blocker rule(s) and the page will load as expected.